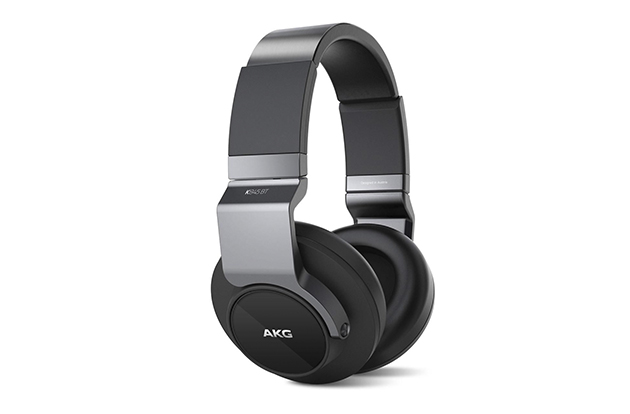 AKG delivers another solid performer.
One of the first names that come to mind when discussing headphones here at Richer Sounds Bristol is AKG. When you look at their list of award winning headphones it's not hard to see why! Some of the most popular seem to be those from the sub-£200 range – it doesn't seem to matter whether they are cabled, Bluetooth or noise-cancelling, AKG have got you covered. That's why we're very interested in a new addition to our catalogue in the shape of the AKG K845BT headphones!
Like a slightly smaller version of their K550 MK3 model, the K845BT just ooze build quality when you first get them out of the box. The ear pieces are nicely balanced between comfortable and snug so that enough ambient noise is blocked out without your head feeling like it's in a vice and the cushioning is delightfully squidgy and supple. Fellow spectacle wearers will be pleased to hear that the earpieces don't press them into your temples much at all due to the supple cushioning.
The right hand ear piece is where most of the controls are placed; there are buttons for Bluetooth pairing, play/pause (which also answers phone calls) and volume, along with a 3.5mm jack for cabled listening. Included with the cans is a USB charging cable to connect to the left earpiece, a standard analogue cable for when you don't want to use Bluetooth (or should the battery run out) and a transport pouch.
A simple push of the Bluetooth button and we're away streaming Spotify from our phones. We kicked things off with new single "Back Foot" by British Rockers Dinosaur Pile-Up. The punchiness and heft put out by the K845BT was akin to a full Sunday roast's worth of meatiness! Rich and weighty low end from the bass and drums mean that there's plenty of impact to the loud bits but the controlled mid and high end frequencies mean that this isn't at the expense of overall detail.
A switch to singer-songwriter Hannah Cohen's dulcet tones show that the AKGs aren't all about power though. Her track "Don't Say" intertwines guitar, piano, strings and woodwind whilst maintaining admirable separation of the different instruments with none becoming too brash or muddled. The end result is a lovely, flowing ethereal soundstage with generous amounts of scale and the vocals sitting on top. A test of the bass frequencies saw the K845BT reach down deep and handle those subwoofer-esque frequencies without apparently struggling too much regardless of the material. "Limit To Your Love" by James Blake and the subtle bassline of Usher's "You Make Me Wanna…" were particularly enjoyable.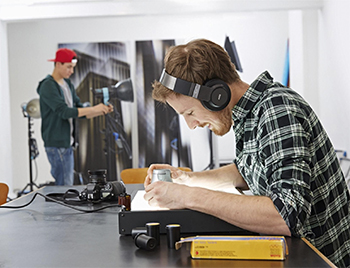 Controlling tracks provided no issues as the play/pause button has a little bump to identify it and sits between the up and down volume button. It is worth mentioning that you can't skip tracks from these controls but Google/Siri voice assist means there's a way around this without getting your device out.
I think the best thing you can say about any product though is that I simply wanted to keep on using them. The experience was so enjoyable in fact, that a quick 20-minute demo soon turned into an hour long session of our music library! With that in mind, we can heartily recommend these cans if you're looking for a wireless option that sounds great and is comfortable to wear over long listening session.
Why not contact your local Richer Sounds store and arrange a listen for yourself?
Click here to learn more about the AKG K845BT headphones
Author: Steve, Bristol store