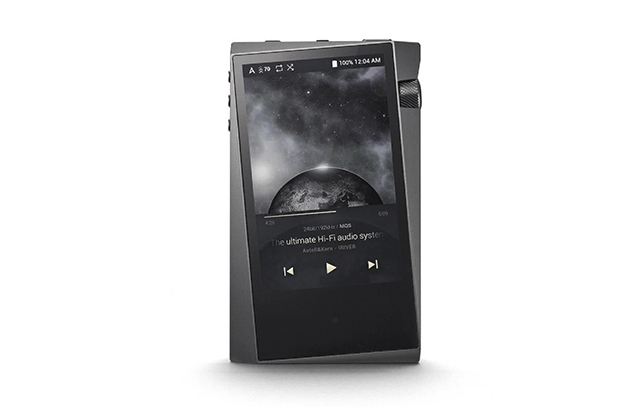 Astell&Kern delivers a unique media player that breathes new life into your digital music collection.
Portable media players have been a feature of our society for decades, through the Sony cassette walkman, to portable CD players and the iconic iPod. However, the standalone player has fallen to the sidelines in recent years as built-in music players became a standard feature on smartphones. Media players are not dead though and the new A&norma SR15 from Astell&Kern aims to prove. Here's why you should commit to your music all over again…
Astell&Kern are a South Korean company with a long history of successful media players. They are multiple What Hi-Fi? award winners in several categories and any new release from them is eagerly anticipated. For their latest product the A&norma SR15 they have really sought to harness an eye-catching design and it certainly doesn't disappoint.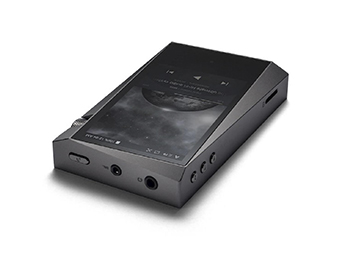 While all A&K products are founded on a geometric design principle with hard lines, this new model takes things to an extreme. The most immediate thing you notice about this device is the off-axis screen. It is tilted at an angle for ergonomic reasons and having used the device for a short period I certainly found it comfortable to hold once I adjusted.
When we get our hands on the A&norma SR15 for the first time we're impressed with the premium minimalist packaging. It's a little Apple-esque but it works nicely. Once we've charged the device up, we pop in our SD card (the SR15 can take 400GB), and get to listening. There is 64GB of internal storage which is good for its size, but you will doubtless fill this up with the larger Hi-Res files quite quickly. The first thing we notice with the SR15 in hand is how geometric the design is. It's a striking look and works for us. The volume dial is a dream and makes such a simple thing as changing volume incredibly satisfying.
The SR15 comes with a balanced 2.5mm and unbalanced 3.5mm audio outputs for headphones. The balanced port here being a nice touch which enables the use of higher end headphones and better insulates the sound from interference. The same technology is used in live music gear and high end hi-fi equipment. There is also a micro USB port on the bottom of the device for connecting the SR15 to other devices. A&K even offer a CD Ripper which allows downloads straight to the device.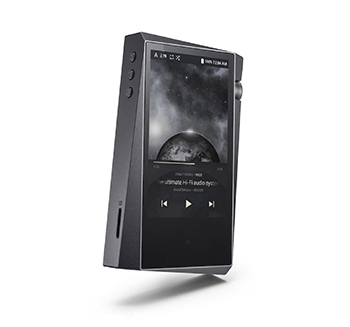 One of the key benefits which the SR15 wants to shout about is support for Hi-Res audio, which is generally regarded to be anything above CD quality. This can take many forms and the SR15 supports most of them including FLAC, ALAC, WAV and DSD. Hi-Res audio provides more detail and nuance which has been stripped away in the past and a lot of people find it like listening to their favourite bands for the first time all over again. To take advantage of this excellent file quality A&K have built dual Cirrus Logic Dual DACs (Digital to Analogue Converter) into the SR15. This means it takes more samples of a piece of music to give you a sound closer to how the artist intended.
There is also a quad core CPU to power the software running on the SR15 which is based on Android but doesn't compare to any smartphone we've seen. It is a clean interface with plenty of gestures to speed things up. Music is front and centre and the navigation to the next track is always within reach. It is much improved from previous versions, having been borrowed from the more premium SP1000 player.
A&K has also included Wi-Fi for updates and Tidal integration bringing this device into the streaming age. Additionally, when you're not listening to the device through headphones there is a specific line level mode for connecting up to an external hi-fi system. This is particularly handy if you want to keep all your music in one place and don't want the hassle of streaming over a network. Simply plug and play!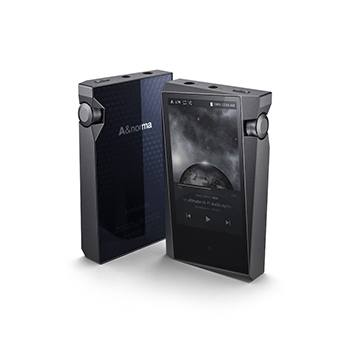 We want to try out some Hi-Res music so we put on Queens's Greatest Hits (we've been obsessed since we watched Bohemian Rhapsody recently so forgive us this time) and fire up "Radio Gaga". The tumbling vocals from Freddie Mercury really stand out here. The SR15 doesn't struggle when hitting the highest notes or when required to reproduce the bass line. It particularly impresses when picking out the finer details of the cymbals in the final part of the song and the drop offs in Freddie's voice. It all comes together to recreate an exceptionally lifelike performance.
To see what the dual Cirrus Logic DACs in the SR15 can do with less-than-audiophile standard audio files, we fire up Chvrches album The Bones Of What You Believe. On the track "Lies" with lead singer Lauren Mayberry the crescendo of synths is presented well with minimal distortion and good separation. Her voice is always well defined amidst the noise and that's thanks to the detail of those impressive DACs.
All in all, we found the SR15 to be a stunning product for less than the cost of your average smartphone. If you're often out and about with good headphones and want a device to get the best of them then this is the product for you. It's also great as a portable storage device for your music collection. By having a dedicated line level output, you can easily plug it into your home hi-fi setup and you're away. To see what this device can do for your record collection, come down to your local Richer Sounds today for a demo.
Click here to learn more about the Astell & Kern A&norma SR15 portable audio player
Author: Robert, Brighton store