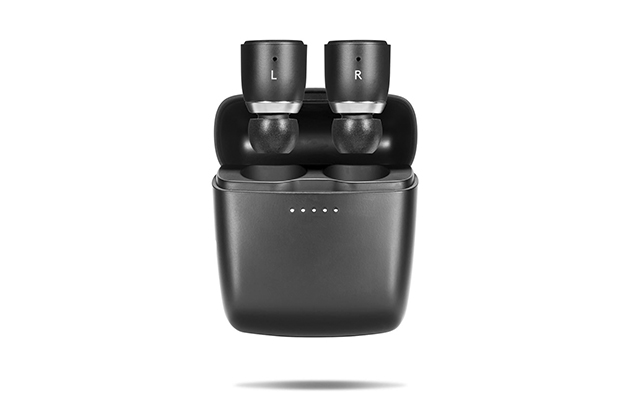 I write to you listening on my own personal pair of Cambridge Audio Melomania 1 true wireless headphones. Good enough for me to spend my own money on? You bet they are! Read on to find out my thoughts…
Right from the start you know you're in for a treat with the Melomania 1s. The packaging is suitably smart, highlighting what lies within. Once you open the box you're beautifully presented with the earphones front and centre, with the charging case and accessories beneath. The charging case itself is a very pleasing quality item, premium yet unassuming with the Cambridge logo sitting proudly on the opening of the case, which is where the headphones are stored for charging. It all clicks together with a pleasing magnetic snap too, both when the case is closed and when the earphones are inserted back into their little homes. The earphones themselves are incredibly light, weighing just 4.6 grams a piece. Included in the box is a short micro usb cable and four different ear tips. Small, medium and large silicone and a pair of very comfortable memory foam tips (this is what I use).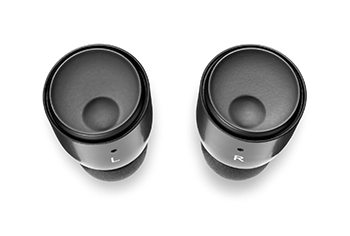 It's very clear Cambridge have worked tirelessly on these in-ear buds as they've built some impressive technologies into the Melomania 1. The first and most important to mention is the inclusion of Bluetooth version 5.0. What does this mean you might ask? The biggest key benefit is extended battery life, including the charge case you are able to get a maximum play time of 45 hours, with the earphones themselves lasting 9 hours on a single charge! Bluetooth 5.0 also brings with it higher audio quality and far greater stability which, when it comes to the true wireless earphones, has been a sticking point. Since owning my personal set I have not experienced a single drop in connection between the two wireless buds, which is very impressive indeed! Bluetooth 5.0 also gives a huge increase in range, with a quoted maximum of 30 metres. Cambridge have used a unique driver technology, called Graphene, which gives the drivers the perfect combination of lightness, flexibility and strength. The earphones support high quality audio codecs too, with aptX, AAC & SBC working right out of the box.
There are other features added to help the Melomania 1s blend into your life as seamlessly as possible. They are IPX5 rated for dust and sweat resistance so they'll survive a downpour or tough gym session! Full support for both Siri and Google Assistant also helps you when you're out and about, with the headphones being able to hear you clearly thanks to the inclusion of Qualcomm's Clear Voice Capture noise cancelling when you are taking calls or using your chosen digital assistant!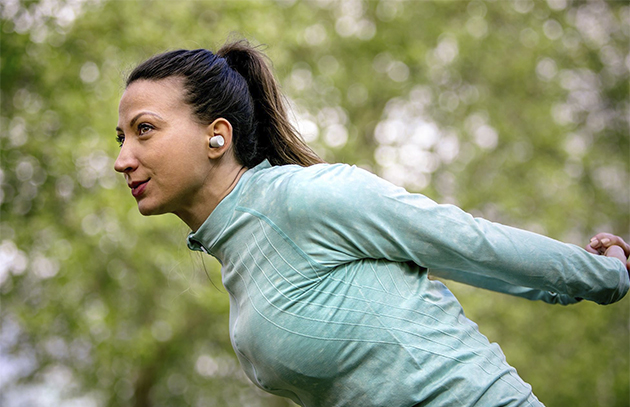 All this added together should make for a truly wonderful sounding set of earphones right? Well, those that placed your bets on them being good were absolutely right!
Once seated nicely in my ears I listened to one of my all-time favourite songs, "Latch" by Disclosure. Sure enough the Melomania 1's don't disappoint, having a beautifully balanced sound with vocals sounding clean and balanced. The bass flows with perfect timing, top end is crisp and detailed without being harsh at all. They really encapsulate the song perfectly and communicate everything the track has to offer.
Next we switch to something different in the form of Billy Eillish's "Listen Before I Go". This track is very sparse sounding and the earbuds capture this perfectly, with all instruments placed perfectly within the soundstage. Billy's voice rendered incredibly with the soft piano presented with plenty of warmth and depth. There are some very cool ambient sounds to this track like a distant wailing siren which sounds as if it's actually outside the headphones – but it's within the track!
The last track I tried is by Sigala called "Wish You Well". It's a very upbeat track with a complex rhythm, instruments and very passionate vocals. The vocals of the track strike you straight away with real passion and enthusiasm, you can't help but get absorbed by the track and tap and bop your head along to the beat!
These are a truly exceptional pair of true wireless earphones that I genuinely cannot find fault with. I highly recommend that your get yourselves down to your local store and try them out for yourself!
Learn more about the Cambridge Audio Melomania 1 headphones.
Author: Aaron, Cambridge store