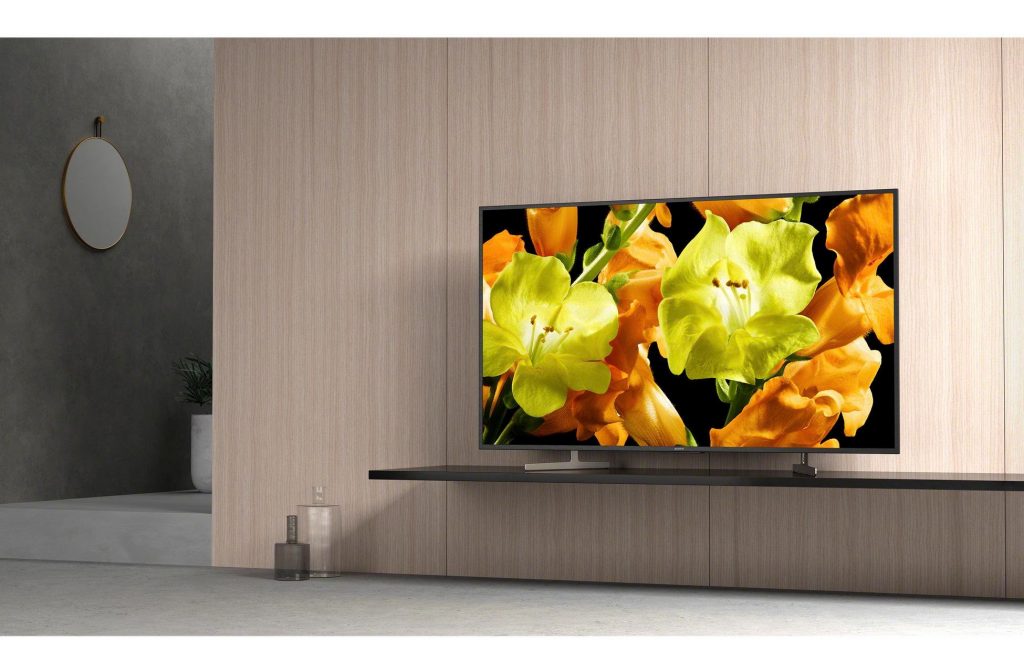 With the rise of smart home devices such as Nest and Philips Hue lightbulbs, more and more devices as learning to connect into these systems. One of the more popular ideas is to use your television as the big screen hub of your home system and this is exactly what Sony has set out to do with it's new XG8196 range. Join us as we explore just what these TVs are capable of.
The Sony XG8196 range is designed as a mid-tier TV with all the smart features you'd expect such as Android TV and home integration services as well as the traditional picture quality we've come to expect from Sony. It comes in four sizes, 43″, 49″, 55″ and 65″ inches. The only difference with the larger sizes is an internal power supply thanks to the larger screen.
In terms of picture quality Sony has included a 4K display with support for HDR10 and HLG making this a great option for both gamers and film buffs. HDR support will allow for increased contrast and give the user brighter whites and deeper blacks. There's even new support for HDCP 2.3 through the XG8196's 4 HDMI ports, a new standard for 2019 keeping everything up to date in the future.
We open up the 43″ version of the TV to see what Sony has in store for us and as always, we're impressed with the build quality straight away. There is a premium brushed metal trim to the frame and a quality feel to the two feet which attached to the underside of the TV. The remote itself is also simple to use and has a nice feel in the hand.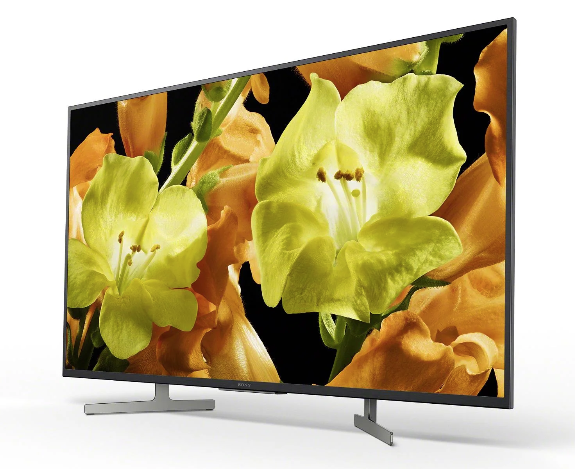 Once we have the legs screwed in and our cables tucked away, using the provided cable tidies in the feet, we get the TV itself ready to go. We navigate through the menus using the remote but it's even easier if you have an Android phone thanks to the Android TV. Simply connect to your phone and it will sign everything in for you.
Talking of Android TV brings us onto our first smart feature in the voice integration with Google Assistant. Using your remote or smart speaker as a microphone you can check your calendar, browse movies and YouTube in addition to the regular volume and channel controls. It's handy if you're happy to use your voice as a controller and is certainly the way things are going in terms of control. The technology is always growing so expect to see more of this in the future.
The display itself is crystal clear and sharp thanks to the Triluminos display technology and X-Reality Pro processor. The processor uses a database of reference images to adjust the picture to your content and improve scaling options for less than 4K content. This gives noticeably cleaner images with less 'noise' around the edges of objects. This is an especially useful feature with streamed content due to the compressed nature of the file types.
When it comes to connectivity Sony has also pushed the boat out with new support for Apple Airplay to join Google Chromecast. This means you can stream audio or video direct from your phone no matter what platform you're on, a really handy feature for when you want to show something on the bigger screen. There's even support for using the XG8196 as a screen for your Nest doorbell, saving you the trouble or getting a device out without someone at the door.
Sony has certainly created a bang up to date TV with the XG8196 without hitting the price point of flagship models. With picture technology designed to make the most of regular content and online streaming, Sony has designed this TV with 2019 use in mind, where not much content is natively 4K yet.  To see if it ticks all the right boxes for your smart home why not pop into your local Richer Sounds today.
Click to find out more about the Sony XG8196 range.
Author: Robert, Brighton store