Whether you are entertaining the kids or looking for some festive background music to hum along to while you wrap presents, we all have our favourite Christmassy tunes. Here are a few top Christmas albums, as suggested by our staff!
Frank Sinatra – A Jolly Christmas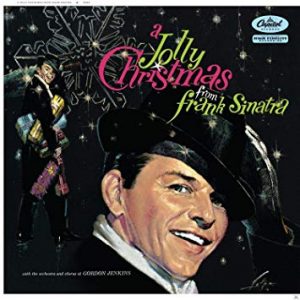 Every artist does Christmas albums now. We seem to be getting more and more renditions of classics like "Jingle Bells" and "Silent Night". But this Christmas why not put on something from the great Frank Sinatra like "A Jolly Christmas", sit back and relax to his iconic voice. His albums and singles have been played for decades and I don't think it's going to stop anytime soon.
Now you may think that Frank Sinatra might just be for the older generation, but that simply isn't the case. Sure my Nan loves him, but so do I. "Jingle Bells" for example, has never sounded so relaxing. It's not all about "Jingle Bells" though, as that familiar voice of "Ol' Blue Eyes" gives a nice holiday vibe that's easy to listen to and hard to press stop on. The album ends with a cover of "Silent Night" and it ends the album beautifully. Sinatra's voice is perfect for something like this at Christmas time. Everyone just enjoying themselves with a drink in hand whilst Frank just sings along in the background. What more could you want during the holidays?
Author: Bradley, Plymouth
---
A Very Merry Disney Christmas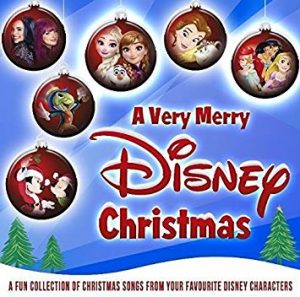 If you've got young children yourself at home or you're like me and have plenty of young relatives around during the holidays, you'll be under no illusion that Christmas is generally for the kids.  They get really excited at the prospect of Father Christmas turning up and can't contain themselves. There'll be kids films all over the place on TV and most music choices will again be made by the kids. So why not get yourself a copy of "A Very Merry Disney Christmas".
Disney seems to be synonymous with children as they grow up. Most of their favourite films as kids will be from Disney and it makes sense that the songs they'll love at Christmas go hand in hand with those films.  On "A Very Merry Disney Christmas", massive hits such as "Do You Want to Build A Snowman" from Disney's epic "Frozen" are there alongside a Disney version of a classic like "Silent Night". There's plenty of variety here from all of their favourite films as we get songs from "artists", and I use that term loosely, like Bell, Lumiere and Cogsworth from Beauty and the Beast and Mulan from well, Mulan. The kids will simply love it and will be singing and dancing all over the place with this blaring out. My Niece cannot get enough of it and although she puts the Frozen songs on repeat, there's little doubt that "A Very Merry Disney Christmas" is a must have for the children during the holidays.
Author: Bradley, Plymouth
---
Bob Dylan – Christmas In The Heart
So, the rumour goes that Christmas in the Heart, Bob Dylan's cover album of Christmas classics is the result of a lost bet between Dylan and a member of his touring band. Known for his sharp put-downs and short temper, Dylan's surprising decision to release Christmas in the Heart shows that there may be a softer side under that hard exterior. The 15 songs recorded range from the oldest and best known to the upbeat and slightly mad, but all are treated with the upmost respect by Dylan. And with the wonderful arrangements handled sublimely by Dylan's longtime backing band, the songs come to life whilst sounding traditional and timeless. Much to my wife's disappointment, I'll be crooning along in the kitchen as usual on Christmas Day this year.
Author: Chris, Liverpool store
---
The Beach Boys – The Beach Boy's Christmas Album
For me, the ultimate holiday record has to be The Beach Boys' Christmas Album. This is a classic that always appears on the turntable during the holiday season.
A really lovely mix of Christmas standards with a handful of Beach Boys originals sprinkled in, this is the band's eighth album. Full of the Beach Boys' typical lush vocal harmonies amidst beautifully arranged orchestral strings, this truly is a timeless album that deserves a spin or two in your home this year!
Author: Anonymous